Plugin can automatically email notifications about a progress of the shipments.
In this document we will go over Email Notifications of WooCommerce shipping plugin and talk about how does this feature work.

How does it work? #
You can specify a list of statuses for which shipping plugin will automatically send an updated order details email with the latest tracking information.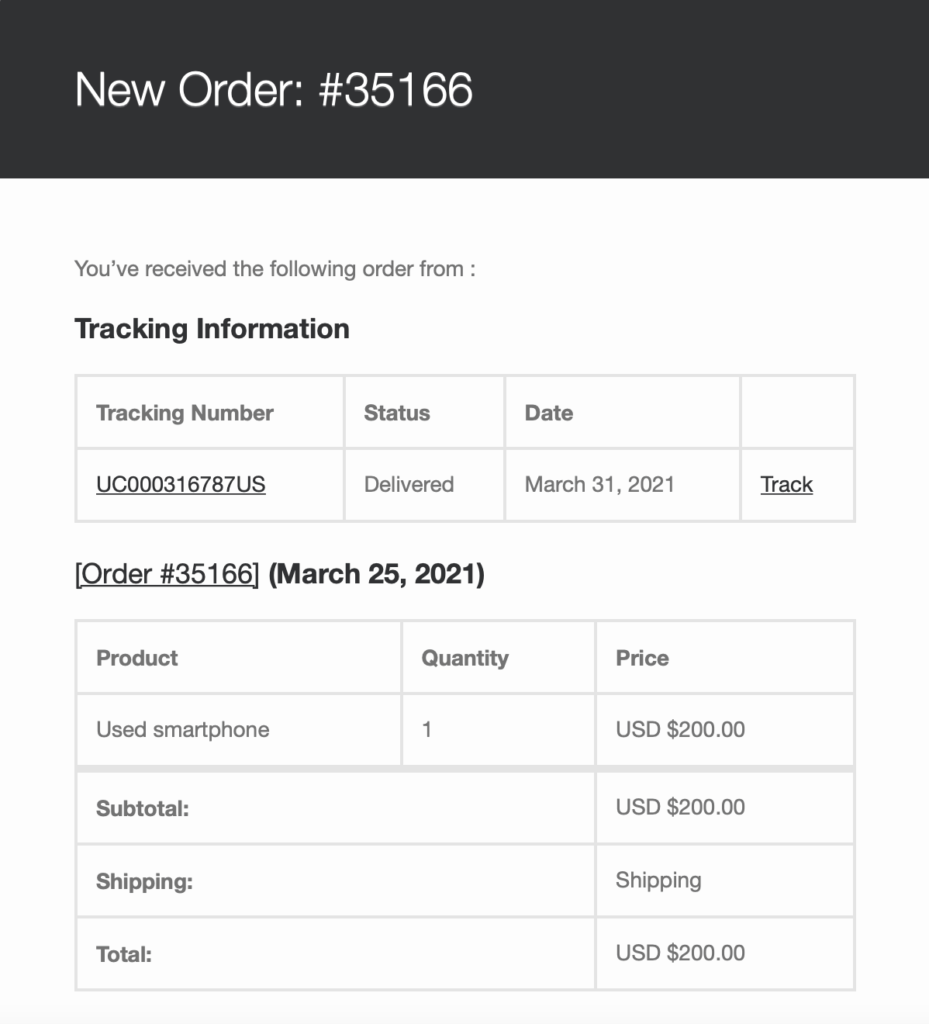 Shipping plugin is reusing WooCommerce Order Email template, so you don't have to worry about setting up a separate template for the tracking updates.
Notify for Statuses #
Lets you choose a list of statuses for which plugin is going to send email notifications.
1. Click on the field next to Notify for Statuses label and choose a status you would like to set.

2. You can repeat Step 1 for as many statuses you wish.
3. Hit Save changes button.