In this documents we will learn how to activate WordPress plugin license for the freshly downloaded and installed premium plugin.
License key is required for plugin to work as well as to receive automated version updates. License key is sent as a part of your order confirmation email as well as can be found in your 1TeamSoftware account.
License key in the email confirmation #
License key is sent as a part of your order confirmation email and can be found right below the table with the list of the items and their prices.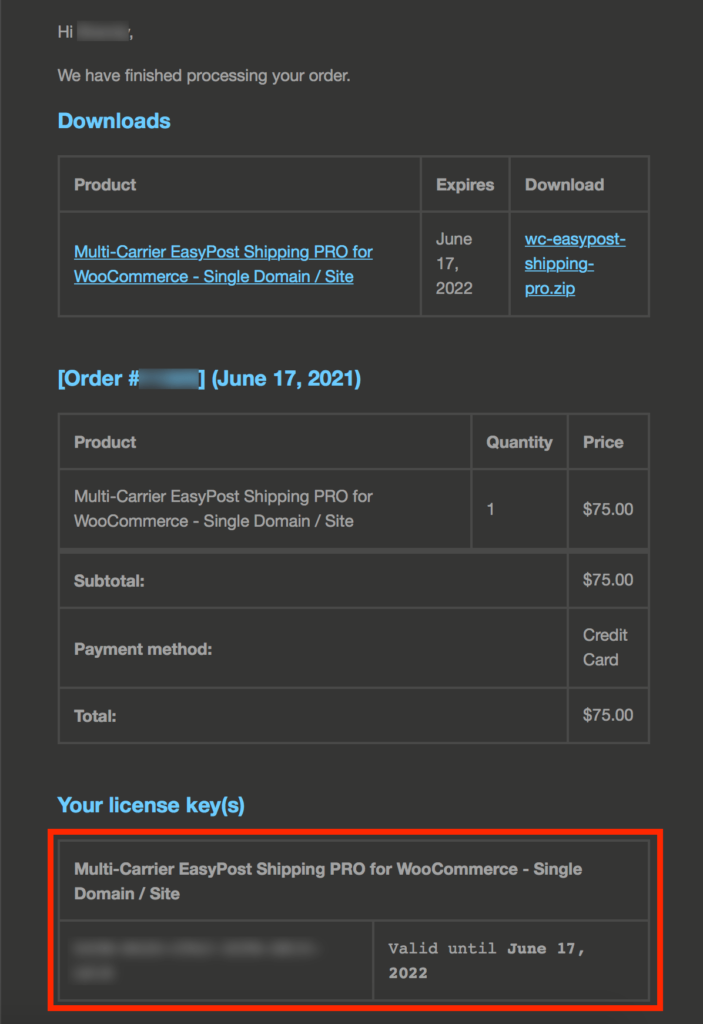 License key in your 1TeamSoftware account #
License key can also be found in 1TeamSofware account, to find it
1. Go to the Orders page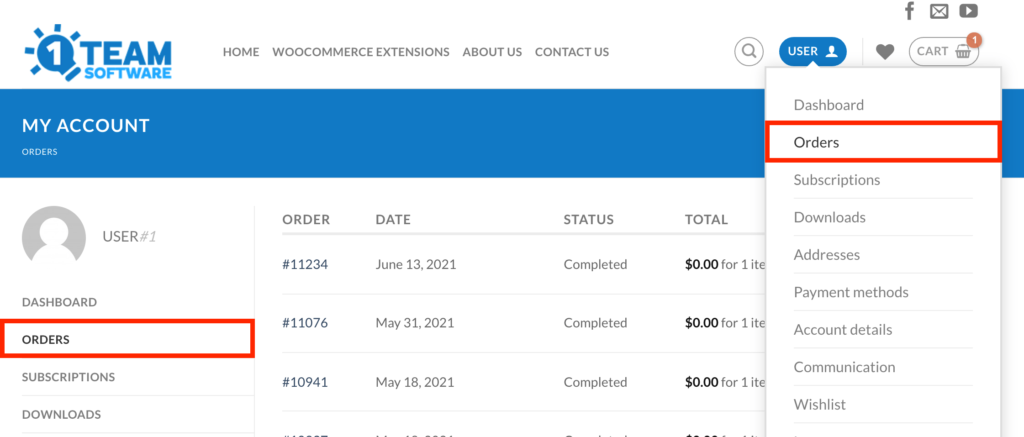 2. Click View button on a relevant order

3. License key can be found just under the Related subscriptions table, almost at the very bottom of the page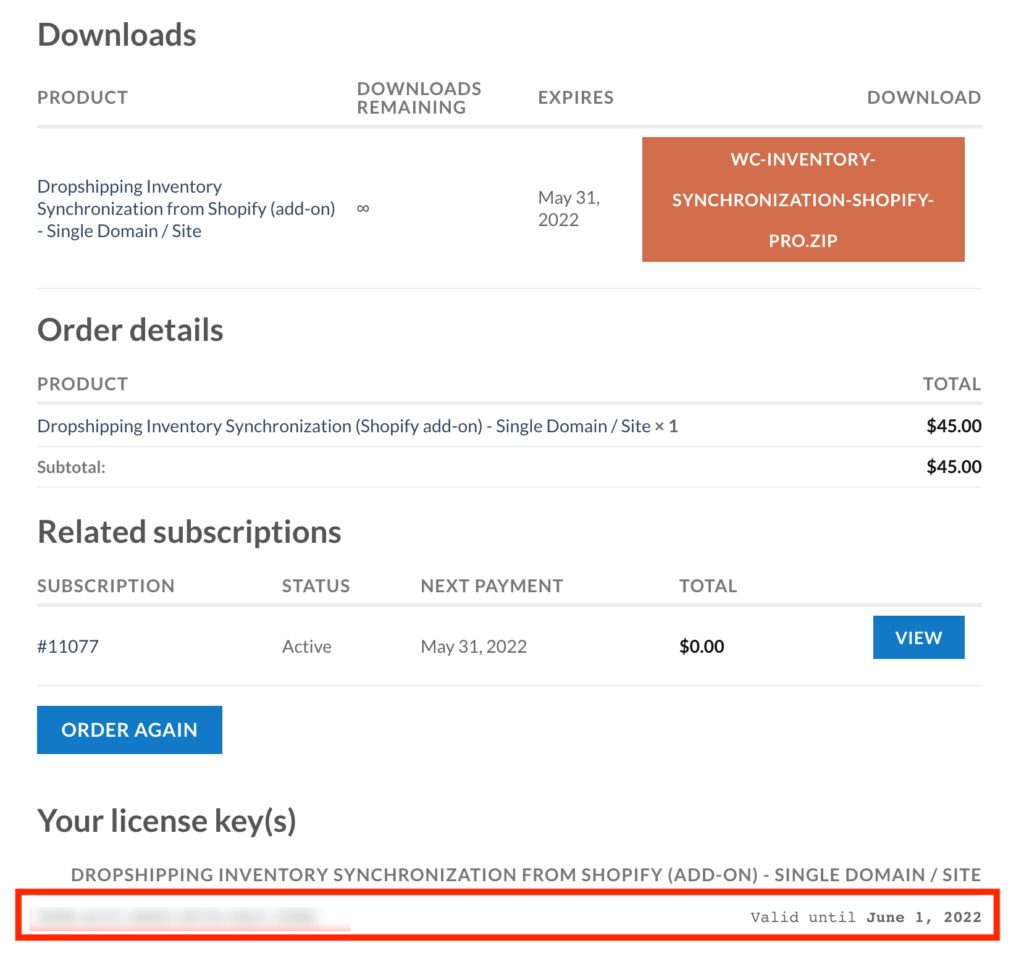 Where to enter license key? #
1. Go to WordPress Dashboard and click on or hover over 1TeamSoftware menu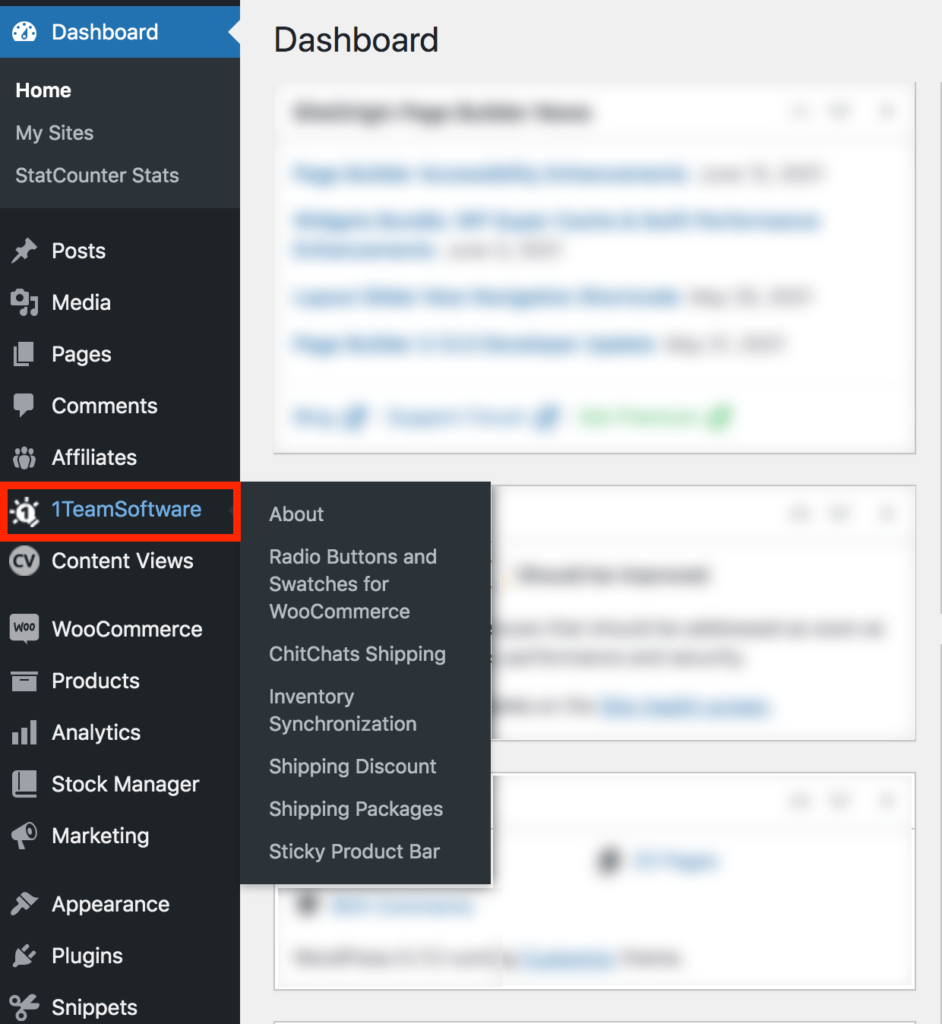 2. Click on the plugin name you would like to activate license key for
3. License key then can be typically entered on the first settings page of a plugin

4. Hit Enter or scroll to the button and hit Save Settings button
Troubleshooting #
1. License is invalid

Double check that license you've entered is exactly the same that you've received
Make sure that license key you've entered is for the plugin where you are trying to use it
If you license was expired for a while and never been renewed then you might see that message
2. Unable to activate provided License key

It means that that license key has been previously activated and still in use on another domain.
For example, it might be that you have tested plugin on a staging website which is using completely different domain from the production website.
To solve that you will have to go back to the website where license key has been activated and deactivate the plugin. If it won't help the contact us and request to reset your license activation.