FedEX Shipping PRO for WooCommerce plugin integrates FedEx Express, SmartPost and Freight accounts to WooCommerce store. It automatically packs items into boxes and displays pre-negotiated real-time shipping rates during checkout. FedEx Shipping PRO streamlines printing of shipping labels and returns as well as automatically sends tracking notifications to the customers.
Rate us & Review
If you love our plugins, please give us a full five-star rating, so that we know that our work is valued and appreciated.
This will be the drive and motivation for us to further improve our plugins with more useful features.
We highly appreciate your support and love.
Features
Separate accounts for FedEx Express, SmartPost and Freight
Define different Freight Billing address or use FROM address for it
Enable globally or per Shipping Zone
Live shipping rates at WooCommerce cart & checkout
Require valid shipping address, before allowing to place an order
Min and max rate cost requirement for shipping rate to be displayed during checkout
Control max number of live shipping rates that will be displayed in the cart and checkout pages
Request rates for each product or for entire contents of a cart
Accommodate packaging and marketing materials with flexible package weight adjustments
Charge extra handling fee or implement currency conversion with shipping rate adjustments
Include Insurance and Request Signature service
Test your setup before going into production by running in the sandbox
Easily find issues by enabling debug mode
Speed up your website by caching and re-using previously found rates
PRO Features
Display estimated delivery time along with the live shipping rates
Support for FedEx One Rate
Alcohol and Dry Ice shipping for the products that meet special conditions
Support for Collect on Delivery (Cash on Delivery)
Automatically choose appropriate Freight Class
Use WooCoommerce store or Marketplace vendor's location as the originating address for accurate shipping rates. It supports Multivendor plugins such as Dokan, WCMP, WCFM, YITH.
Dimension and weight based packing of the items into configurable boxes
Ability to combine parcels to get better shipping rates
Display different name for selected shipping services
Allow all or only selected shipping services
Define product conditions that have to be matched for service to be offered during checkout
Request Export Documents such as Certificate of Origin, Commercial Invoice, Pro Forma Invoice and Export Declaration
Choose preferred format and size of a label
Configurable purchase postage workflow
Create return shipping labels
Buy shipping labels in just one click
Bulk purchase and download of consolidated shipping labels PDF file for multiple orders at once
Link FedEx tracking numbers to the orders
Easy access to tracking history for admins and customers
Automatically notify customers about progress of their shipment
Automatically complete orders when shipping label is created or shipment has delivered
Real-time shipping rates
FedEx Shipping plugin will intelligently pack items from the cart into boxes and use their dimension with the total weight to get carrier shipping rates.
Customers can choose and checkout with any of the available shipping methods.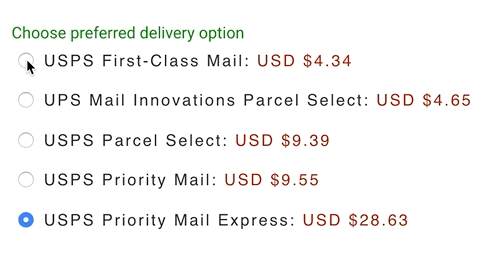 Validate address before allowing to place an order
Shipping plugin can validate shipping addresses before allowing customers to place an order.

Up-to-date Estimated Time of Arrival (ETA)
FedEx analyzes your package data to estimate time of delivery, so optionally you can display that information and customers will be able to plan ahead when choosing the shipping method they prefer.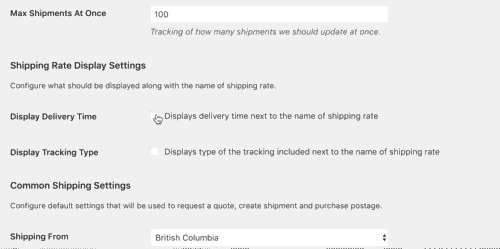 Intelligent and accurate packing of the items into boxes
Configure dimensions, weight and max weight of the boxes used for shipping, so plugin will use this information to precisely estimate shipping rates and reduce time needed to purchase labels by predicting how order will be packed.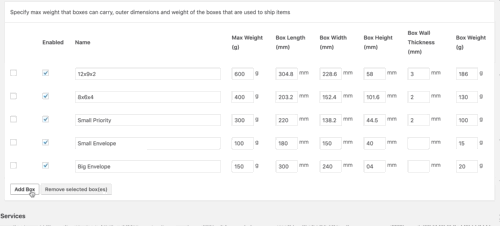 Combining boxes and reduce shipping fees
FedEx shipping plugin will automatically use required number of boxes to to pack all items. Plugin offers a possibility to get a quote for the combined dimensions and weight of all the boxes, which can help to significantly reduce shipping fees.

Advanced weight adjustments
Configure weight adjustments to accommodate any extra packaging and promotional materials that will be applies before FedEx shipping plugin will quote for available shipping rates.

Global or per service shipping rate adjustments
Quoted shipping rates can be further adjusted globally or per shipping service to accommodate currency exchange rate or any extra handling fees and discounts.

Include Insurance and Request Signature service
Protect orders by automatically including insurance and requesting shipping services that require customer signature.

Customize shipping method names
Display custom shipping method names instead of the long and confusing service names returned by the carrier.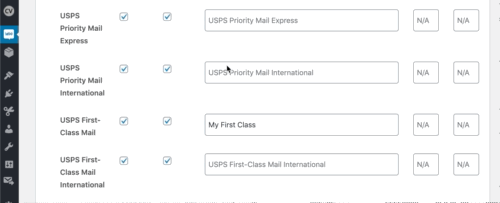 Offer shipping methods only when conditions are met
Display selected services only when all or any products in the cart met specified conditions.

Tracking information and email notifications
Customers will automatically receive email notifications when a shipping label has been created and about the location of their shipment as it progresses to its final destination.
Tracking number associated with the order and its current status is available in the orders page, and detailed tracking history can be viewed at the order page in Admin and User interfaces.

Print shipping labels
Purchase shipping label for selected service in just a few clicks and offer hassle free returns by generating return shipping labels.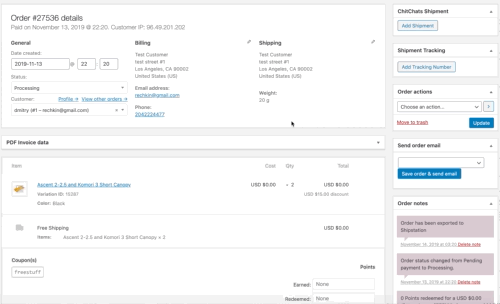 Generate shipping labels in a single click
Depending on your preferred workflow, FedEx shipping plugin can be configured to use multi-step or a single click shipping label generation.

With properly configured weight, dimensions of the products, plugin can precisely estimate dimensions and weight of the parcel, so it will be possible to setup the workflow that will speed up operation of the store by allowing to purchase shipping label in just one click.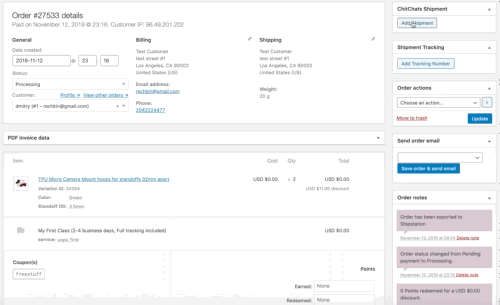 Ability to run it in sandbox and debug modes
Plugin can be set to sandbox mode, so you can test creation of the shipping label without paying for it.
In cases when things might not work exactly as expected, it is possible to enable debug mode which will display detailed messages explaining what is going on and what data are used, so you can easily narrow down the issue.

Best Value on the Market
FedEx shipping plugin for WooCommerce offers a much better value than the alternatives and includes extra features, which are usually sold as add-ons, like:
Bulk Label Printing
Return Labels
Address Validation
Real-time shipment tracking with email notifications
Print shipping labels with Vendor address
Display services only when certain conditions are met
Installation
Go to WordPress -> Plugins -> Add New
Hit Upload Plugin button
Hit Choose File button and select zip file with the plugin
Hit Install Now button
Hit Activate link
Installation complete